Touched By Fire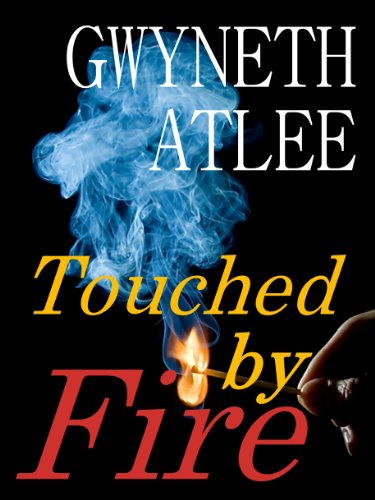 Get it from Amazon.com
TAINTED BY SCANDAL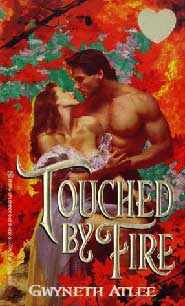 Divorced, disgraced, robbed of her legacy and her pride, a desperate Hannah Shelton stages her own death and leaves the Pennsylvania home town that scorns her. Passing herself off as an innocent mail-order bride, she arrives in Wisconsin to meet her future husband–never anticipating the flames of passion that will sear her soul, and send her into the arms of another man.
TEMPTED BY DESIRE
Strong, steadfast John Aldman is pleased with his pretty bride-to-be, but it is his brother, Daniel, whose every glance, every gesture touches Hannah's heart with fire. Just when desire threatens to burn out of control, Hannah's deception is discovered, sparking off bitterness that may cost her Daniel's love. Now, while raging brushfires blaze through the land-as red hot and unstoppable as the passion of two lovers-Hannah knows she must confront her past…before she can claim a love destined to burn brightly forever.
Originally released in January 1999
Years ago, I was listening to a story on the radio about an event I'd never heard of: The Great Peshtigo Fire of 1871. Occurring on the same day as the Great Chicago Fire, the Wisconsin wildfires took hundreds, possibly thousands of lives, and survivors accounts are riveting as they are heartrending.

A history teacher at the time, I grew fascinated with the disaster and soon devoured every book and first-person account I could come up with. But it wasn't enough, so I talked my husband into making the drive with me all the way from Houston, Texas, so I could visit the cemetery and talk to locals about a time that had thoroughly captured my imagination.

At the same time, I'd been reading up on property rights of women at the time, including the sad fact that women who married the wrong men had almost no rights to their own earnings, property, or even the children of the union. So what would happen, I began to wonder, if a woman who refused to passively accept this unwittingly fled to a tinderbox on the brink of ignition? And if she found out that the brother of the stranger she'd given her promise was the one man who might redeem her battered soul?

By that time, there was nothing I could do but begin the story that would become my debut novel, beginning with the line, "The hardest part was stealing the fresh blood…"

I hope you will enjoy Hannah and Daniel's unforgettable journey through those harrowing days.