Writing Resources
If You've Ever Dreamed of a Career in Fiction…
I hope you'll visit Boxing the Octopus, a blog for new writers I'm doing with fellow author Joni Rodgers. For a place to get inspired and get answers, I hope you'll stop by and join the discussion.
Articles
Recommended Books on Writing

The Artist's Way, by Julia Cameron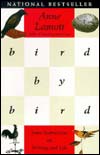 This book is a must for anyone feeling "blocked" or anyone wishing to jumpstart his/her creativity.
I haven't done all of the exercises, but even so, the book helped me considerably.
Bird by Bird, by Anne Lamott 
One of the funniest, most helpful books on what it is to be a writer. This book tells it like it is in terms of writers' fears, jealousies, and sublime moments.
Very entertaining, this is a book I revisit frequently.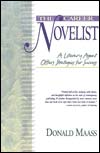 The Career Novelist, by Donald Maass 
My favorite book about the nuts and bolts of being a professional novelist, written by a respected agent. Excellent career advice.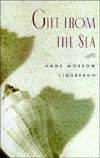 Gift from the Sea, by Anne Morrow Lindbergh 
Though not strictly a writing book, this is incredibly inspirational, with valuable advice on "filling the well" of creativity. I wouldn't be without this book.

Writer's Guide to Book Editors, Publishers, and Literary Agents, by Jeff Herman 
An excellent market guide, this is a great place to start investigating agents and publishing houses.
Quotes to Inspire the Writer Within
"If you don't live it, it won't come out your horn." – Charlie Parker

"Yes, there is meaning; at least for me, there is one thing that matters – to set a chime of words tinkling in the minds of a few fastidious people." – Logan Pearsall Smith 

"Nothing contributes so much to tranquilizing the mind as a steady purpose – a point on which the soul may fix its inntellectual eye. " – Mary Wollstonecraft Shelley

"I'm not a little girl from a little town planning to make it in the big town, I'm a big girl from a big town, and I have every intention of making it in this small town." –  Mae West ( A year later, she was the biggest star in Hollywood.)

"When in doubt, make a fool of yourself. There is a microscopically thin line between being brilliantly creative and acting like the most gigantic idiot on earth. So what the hell, leap." – Cynthia Heimel

"Show me a guy who's afraid to look bad, and I'll show you a guy you can beat every time." – Rene Auberjonois

"No one imagines that a symphony is supposed to improve in quality as it goes along, or that the whole object of playing it is to reach the finale. The point of music is discovered in every moment of playing and listening to it. It is the same, I feel, with the greater part of our lives, and if we are unduly absorbed in improving them we may forget altogether to live them." – Alan Watts

"You must learn day by day, year by year, to broaden your horizon. The more things you love, the more you are interested in, the more you enjoy, the more you are indignant about, the more you have left when anything happens."- Ethel Barrymore

"If you really put a small value upon yourself, rest assured that the world will not raise your price." –Anonymous

"Nothing is really work unless you would rather be doing something else." – James Matthew Barrie

"Librarians are the secret masters of the world. They control information. Don't ever piss one off."- Spider Robinson 3

"Whatever you can do or dream you can, begin it."- Goethe (Contributed by Katherine Higdon, who adds,"AND THEN KEEP AT IT UNTIL YOU SUCCEED.")