Coming September 13, 2016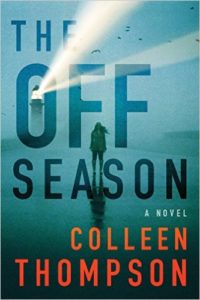 THE OFF SEASON
Montlake
Winter winds off the Atlantic have turned the tourist mecca of Seaside Creek, New Jersey, into a ghost town. Dr. Christina Paxton, however, is growing accustomed to living with ghosts. Recently widowed, the emergency room physician has returned to the shore with her young daughter, house-sitting a sprawling beachside Victorian home. One night, her two-year-old calls her by a name that makes Christina's blood run cold and sends her thoughts spiraling back thirty years.
Deeply unnerved, and certain someone else is in the house, she flees with her child into the cold night, only to come face-to-face with Chief Harris Bowers, a former classmate with whom Christina has a complicated history. Now divorced, Harris hopes to mend their past, but Christina is wary of being played for a fool again. As threats emerge, Christina and her small family find themselves in grave danger. It seems there is no one she can put her trust in—least of all herself.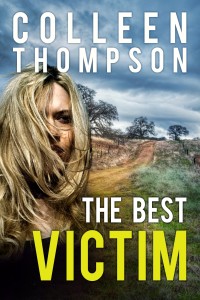 Now available for immediately download to your Kindle device or App, in trade paperback will be released, and in Audible audio version for those who love to listen on the fly!
From the cover:
You don't deserve to live.
The ugly words delivered online finally hit their mark. The younger sister of web security specialist Lauren Miller took the taunts to heart—and took her own life. Devastated, introverted Lauren has nowhere else to turn but the arms of a man who shares a similar pain…and a burning need for vengeance.
FBI agent Brent Durant is determined to unmask the Troll King, a vicious Internet stalker he suspects of preying on the weak, goading his victims into suicide. Victims like Lauren's sister. Working off the grid as a rogue agent, Brent risks it all—even his freedom—to bait the clever killer. But when he involves Lauren in his deadly game, their unexpected chemistry complicates an already tangled web. With his dark obsession all-consuming, can there be any room in Brent's life for the passion Lauren stirs within him?
Here's what readers are saying:
"Great characters , complex plot, and lots of twists to keep you guessing. I loved it!"
"Thrilling! I could not put it down! I love how the author plays with your mind."
"This book is one of the best books I have read so far this year. Gripping, edge-of-your-seat!"
"This story has an extremely unique premise, and a great plot developing with it. Lauren and Brent are characters you can cheer on. Thompson has a way with murder."
Order your copy today. Then block out a whole evening…and turn on all the lights!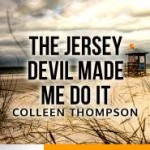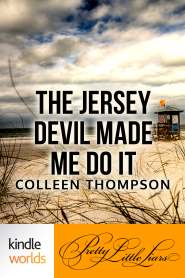 I'm honored to be one of the launch authors for Amazon Kindle new venture – Kindle Worlds.  My novella – The Jersey Devil Made Me Do It – for fans of the ABC Family Show Pretty Little Liars, has been released.
I hope you'll check it out and let me know what you think!
More information:  http://phx.corporate-ir.net/phoenix.zhtml?ID=1823219&c=176060&p=irol-newsArticle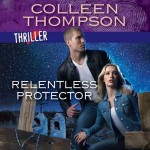 I'm thrilled to announce that Relentless Protector was the winner of the National Reader's Choice Awards for Series Adventure/Romantic Suspense! Thank you to the judges and Oklahoma Romance Writers of America, who sponsors the contest!