In Stores November 1st!

The Colton Heir
Harlequin Romantic Suspense
November 2013
Amazon.com * BarnesAndNoble.com *  eHarlequin.com * Kobo Ebooks 

TERROR RISES AT DEAD RIVER RANCH IN THIS INTRIGUING COLTONS OF WYOMING ROMANCE
Wrangler Dylan Frick thought he knew his past—until a suspicion surfaces that he's the secret Colton heir who vanished from Dead River Ranch as a baby. Now his identity's in question, and his mother's murder is still unsolved. And he's thrown off course by the ranch's mysterious new maid, Hope Woods. The gun-wielding knockout has fear in her eyes and seems desperate to escape her own private danger. Defending Hope—and keeping her deadly secret—leaves them both open to unexpected passion. But will protecting her mean walking out of her life for good?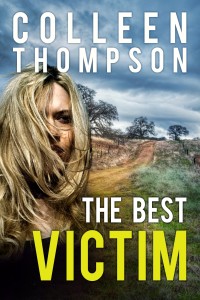 This book is a Kindle Serial. Kindle Serials are stories published in episodes, with future episodes delivered at no additional cost. This serial currently contains one episode out of an estimated ten total episodes, and new episodes will be delivered every week.
You don't deserve to live.
The ugly words delivered online finally hit their mark. The younger sister of web security specialist Lauren Miller took the taunts to heart—and took her own life. Devastated, introverted Lauren has nowhere else to turn but the arms of a man who shares a similar pain…and a burning need for vengeance.
FBI agent Brent Durant is determined to unmask the Troll King, a vicious Internet stalker he suspects of preying on the weak, goading his victims into suicide. Victims like Lauren's sister. Working off the grid as a rogue agent, Brent risks it all—even his freedom—to bait the clever killer. But when he involves Lauren in his deadly game, their unexpected chemistry complicates an already tangled web. With his dark obsession all-consuming, can there be any room in Brent's life for the passion Lauren stirs within him?
Episode List
An additional episode will be delivered every week until the book is complete. New episodes will be added to the same book on your Kindle, keeping your place and retaining your notes and highlights. You'll be notified via email when a new episode has been delivered.
Episode 1: November 26, 2013
Episode 2: December 3, 2013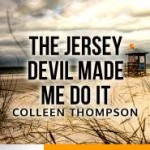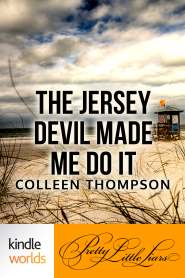 I'm honored to be one of the launch authors for Amazon Kindle new venture – Kindle Worlds.  My novella – The Jersey Devil Made Me Do It – for fans of the ABC Family Show Pretty Little Liars, has been released.
I hope you'll check it out and let me know what you think!
More information:  http://phx.corporate-ir.net/phoenix.zhtml?ID=1823219&c=176060&p=irol-newsArticle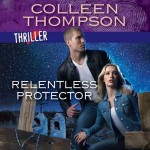 I'm thrilled to announce that Relentless Protector was the winner of the National Reader's Choice Awards for Series Adventure/Romantic Suspense! Thank you to the judges and Oklahoma Romance Writers of America, who sponsors the contest!